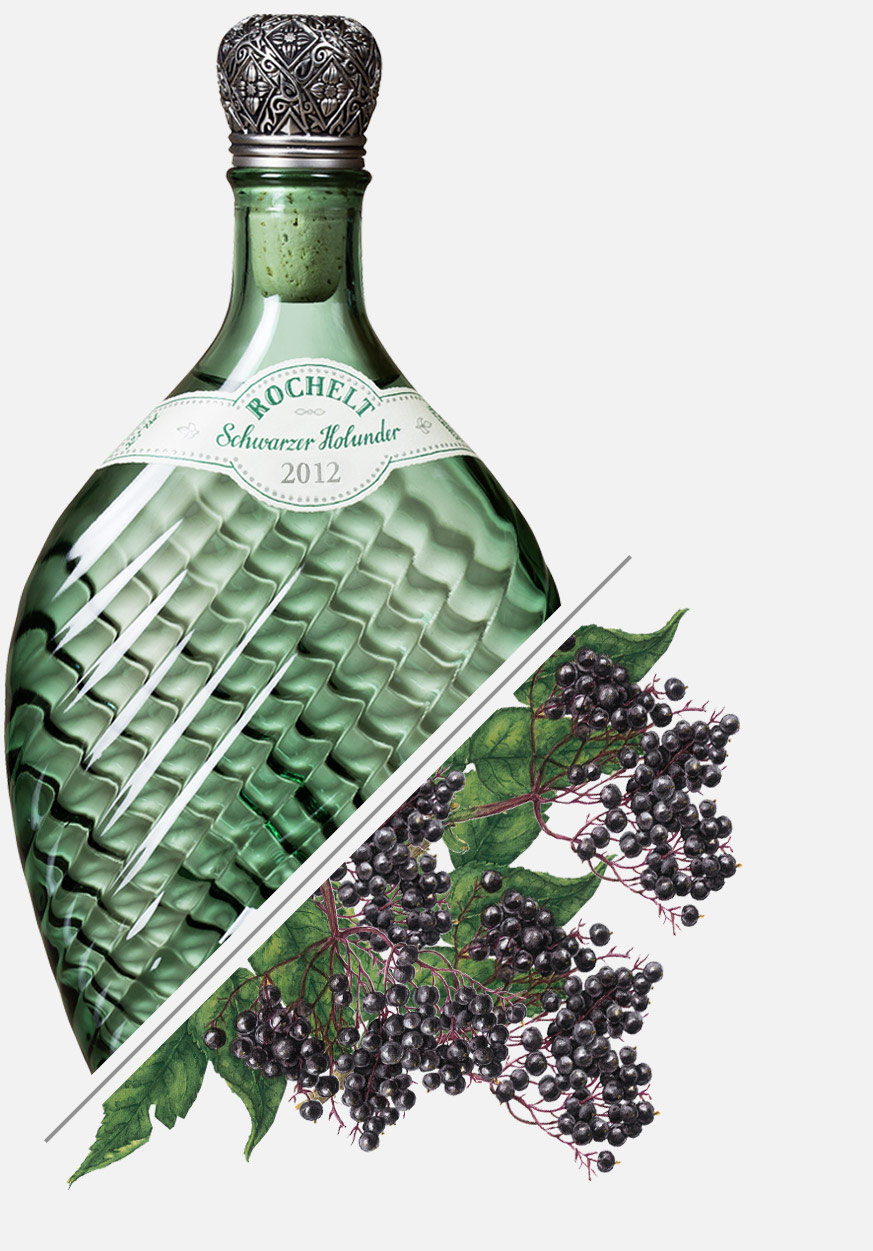 Black Elderberry
This fruit brandy is made from the shiny black berries of the elderberry bush. Spirits made from these berries are a traditional Tyrolean specialty treasured for their beneficial health effects.
Our black elderberries are cultivated in Lower Austria, where they grow naturally under ideal conditions without the use of any pesticides. The perfectly ripe berries are hand-picked and turned into mash immediately at harvest. Only then are they transported to our distillery.
One liter of fruit brandy requires up to 55kg (120 pounds) of berries, as the naturally low sugar of the black elderberry content limits the amount of alcohol that can be produced. Over time the distillate matures into a fine, multi-layered fruit brandy full of smooth, rich and aromatic elderberry flavors with a hint of dark chocolate.
harvest year

2012
maturation period 11 Years
Lower Austria (A)
0,35 L | 0,04 L | 0,10 L
52 % Vol.