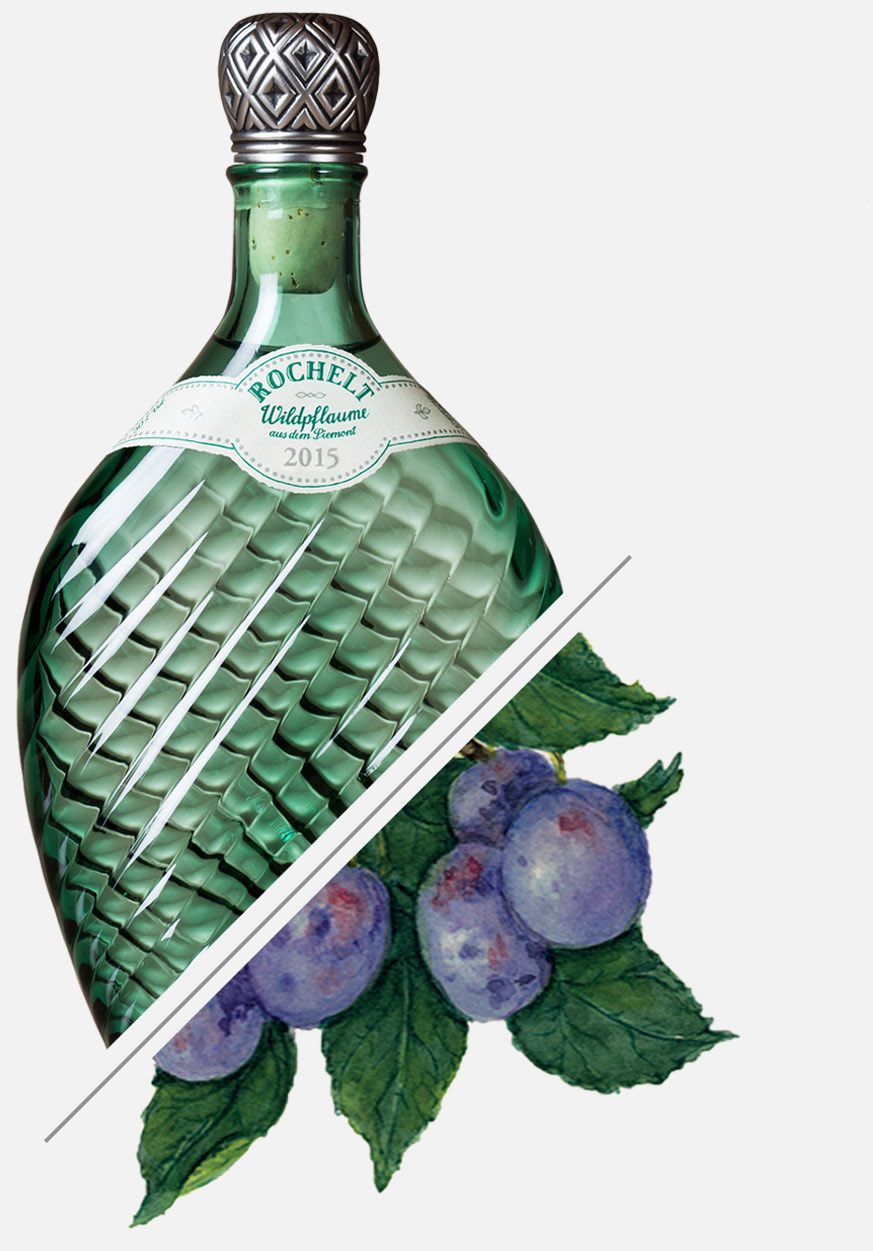 Wild Plum from Piedmont
The beautiful region of Piedmont in northern Italy is home to this delicate and rare fruit. Our variety of wild plum, commonly known as the Ramassin plum, can be found only in this terroir famous for its exquisite wines and truffles. Each olive-sized fruit has a purple-reddish color and a fine, rich flavor.
In Saluzzo, west of Barolo, our farmer cultivates these precious plums on less than one hectare of land. They are left to ripen to perfection on the tree until they fall into nets set up below to catch them. Collected, sorted and cleaned by hand each day, they provide the outstanding quality required for a fine fruit brandy.
The 100% natural mash is twice distilled in our copper pot stills according to old Tyrolean tradition. The precious fruit brandy is then left to mature in open glass balloons for a minimum of eight years. Over time the weight and strength of the alcohol lessens, enabling the palate to benefit from exquisite wild plum aromas with a fine balance of fruit and pit.
harvest year

2015
maturation period 8 years
Piedmont (I)
0,35 l | 0,04 l
50% VOL.