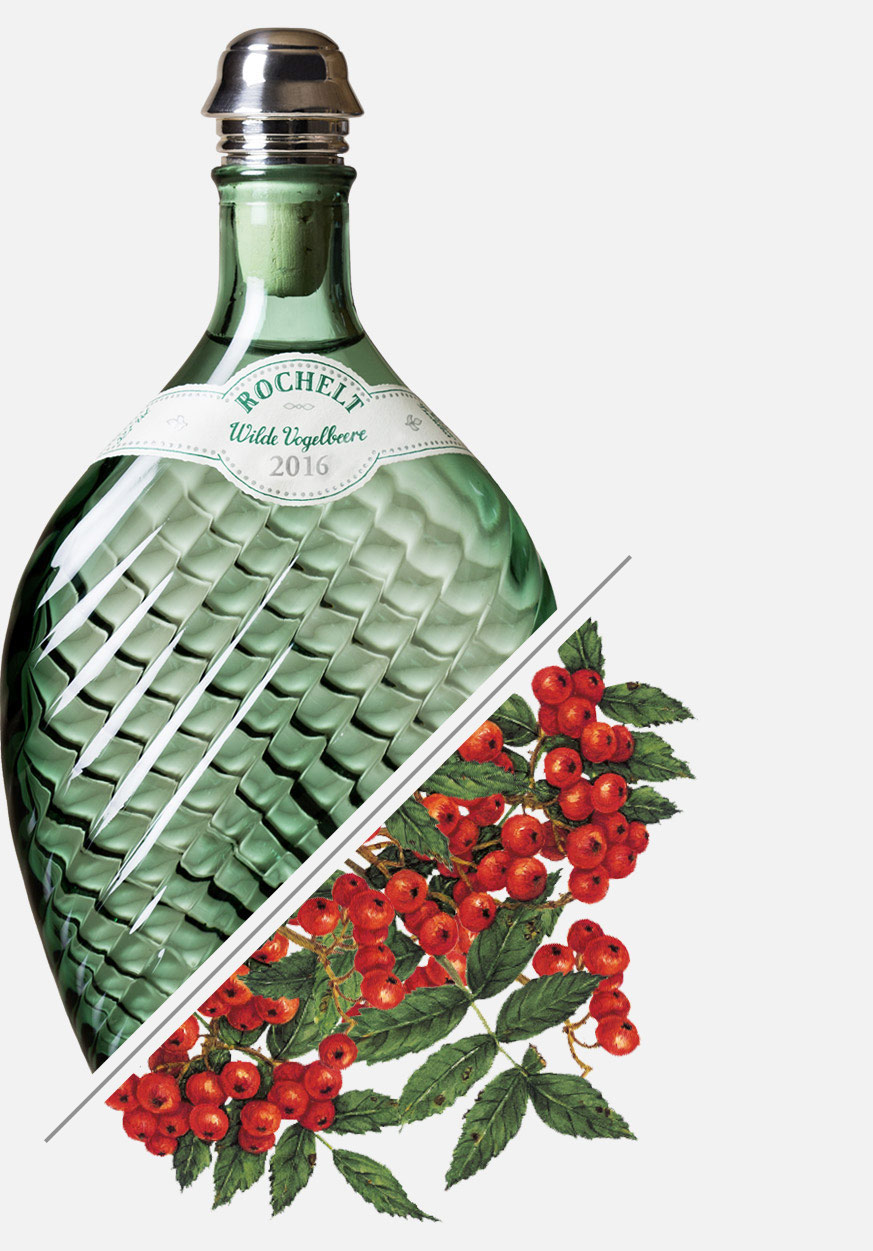 Wild Rowanberry
Rowanberry brandy holds a special place in Tyrolean culture, where it is highly regarded for its bitter almond flavors and soothing effect on the stomach.
For our fruit brandy we only use completely untreated rowanberries from the wilds of southern Finland, where the harsh climate provides ideal growing conditions.
Immediately after harvest the berries are electronically scanned and sorted to ensure that only clean and fully ripe fruit is fermented. We use up to 80kg (175 pounds) of wild rowanberries to produce just one liter of this precious fruit brandy. The mature distillate is both strong and smooth, combining bitter almond flavors and marzipan flavors on the palate with a delicately sweet finish.
harvest year

2016
maturation period 7 Years
Southern Finland (FI)
0,35 L | 0,04 L
52 % Vol.