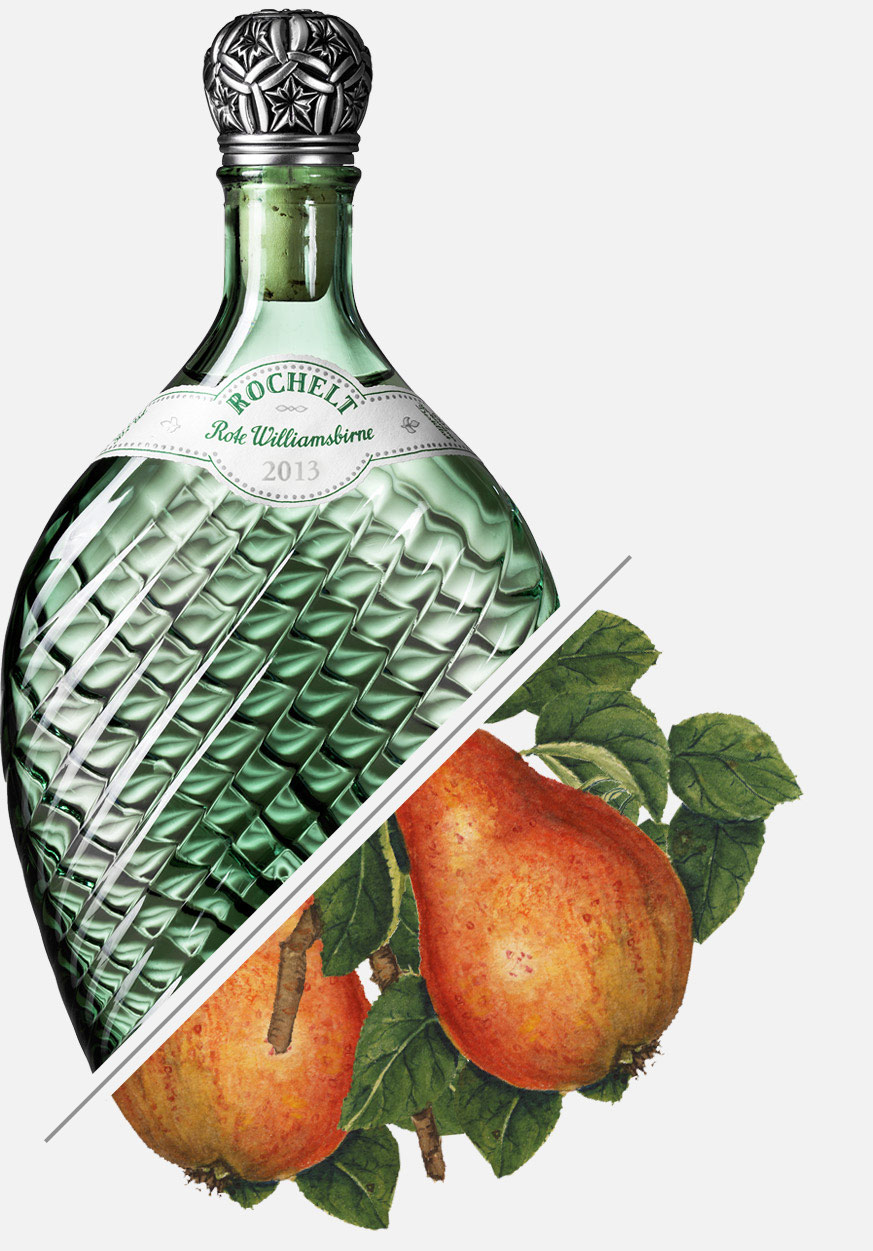 Red Williams Pear
Our Red Williams pear originates from the sunny regions of western Styria (Austria). A special variety of the classic Williams pear, it has a reddish skin and is considered one of the finest pears available.
Each pear is left to ripen to perfection on the tree. That is when the fruits release their typical full-bodied flavors which later give our fruit brandy its nuanced taste. In order to pick each pear when perfectly ripe, harvesting even a small quantity can often take up to four weeks.
Sorted by hand according to strict criteria, the pears are mashed immediately at harvest ready for fermentation. Only then are they transported to our distillery to be distilled and left to mature.
The finished brandy is bursting with juicy, bold and authentic Williams pear flavors.
harvest year

2013
maturation period 10 Years
Styria (A)
0,35 L | 0,04 L
50 % Vol.