THE PURSUIT OF PERFECTION – A FAMILY AFFAIR
The history of our distillery begins in the 1970s in a garage in Tyrol with Günter Rochelt's vision of creating an outstanding fruit brandy. Fifty years later, we continue to be driven by this pursuit of perfection and are proud that Rochelt has become synonymous with fruit brandy distillates of the very highest quality.
Even if today our brandies can be enjoyed in a small selection of international restaurants, the Rochelt distillery has remained a family-run business where quality outweighs quantity.
This enables us to maintain a direct and personal relationship with our trusted fruit growers. Only In this way are we able to assume responsibility for the entire production from start to finish and to be sure that each fruit brandy bottled meets our exacting standards.
FAMILY-RUN BUSINESS
The ROCHELT FAMILY
NEW FACES AND NEW IDEAS
Alexander Rainer has been at the distillery since 2003 – together with his wife Annia, her two sisters Julia and Teresa, as well as their mother Daniela. After studying business and spending several years living abroad, the fascination of making fine fruit brandy led Alexander to the distillery. He spent the first six years working alongside his father-in-law Günter Rochelt, learning the art of distilling from a master craftsman. This invaluable experience, combined with his own passion for quality and quest for excellence, have seen Rochelt develop into a brand which is today synonymous with first-class fruit brandy.
COMPANY FOUNDER AND PIONEER:
GÜNTER ROCHELT
A trained cook with a love of fine and authentic things in life, Günter Rochelt set the standard by which fruit brandies are still measured today. He was driven by his desire to develop the centuries-old tradition of distilling in Tyrol and his uncompromising search for a new level of quality in fruit brandy.
His inspiration was the traditional Tyrolean "Schnaps" distilled by farmers in the alpine valleys as a remedy for illness and isolation: 100% natural, genuine and strong. For Günter Rochelt, those were the key characteristics that defined a good distillate.
For twenty years Günter made his own fruit brandy for friends and family only, honing his technique until at the end of the 1980s he turned his passion into a profession. His distilling philosophy raised more than a few eyebrows at the time – after all, industrialization and mass production had given fruit brandy a reputation as a cheap spirit of generally poor quality. Günter Rochelt dared to swim against the current.
His commitment to quality and uncompromising approach – combined with his experience, determination and natural talent – revolutionized the world of distilling in the early 1990s and has continued to shape it until today by establishing strict criteria for selecting the fruit, distilling the mash and storing the resulting distillate. These exacting standards and his never-ending quest for perfection created a fruit brandy finer than any other produced before. Right up until his death in 2009 Günter Rochelt never waivered from his conviction that fruit brandy should be strong in alcohol and that outstanding quality has its price.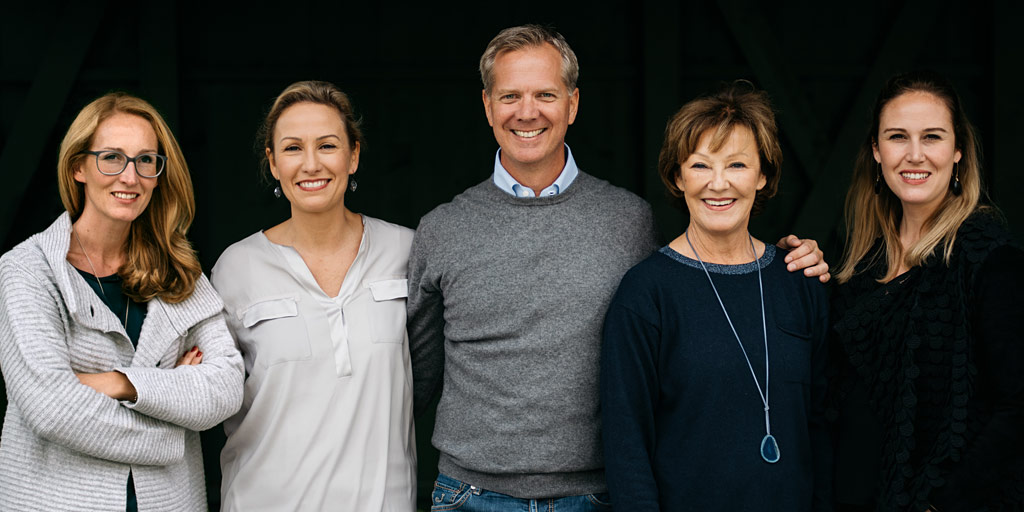 Around 1970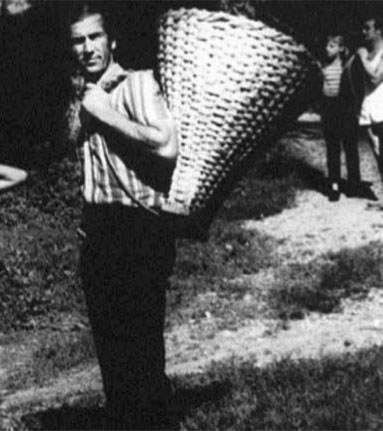 Around 1970
the early years
Günter Rochelt and his brother Dietmar experiment with distilling wild rowanberry. For the next 20 years Günter pursued distilling as a hobby using fruit sourced from his own garden and other varieties of fruit.
1989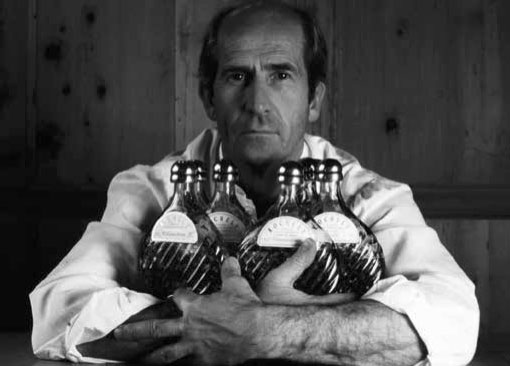 1989
Foundation of the distillery
Passion becomes profession. Günter Rochelt opens his distillery and realizes his vision of producing authentic Tyrolean fruit brandy available to purchase. For many years Daniela, Günter's wife, adds a female touch by handwriting the label for each bottle.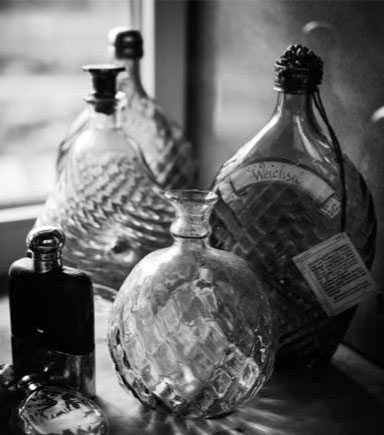 2003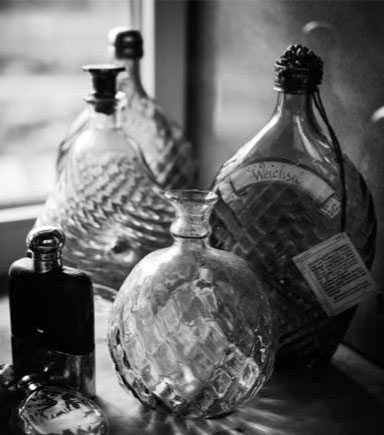 2003
son-in-law alexander joins the company
Son-in-law Alexander Rainer joins the company. As with Günter Rochelt himself, Alexander holds a deep and long-standing respect for the region, its people and its traditions.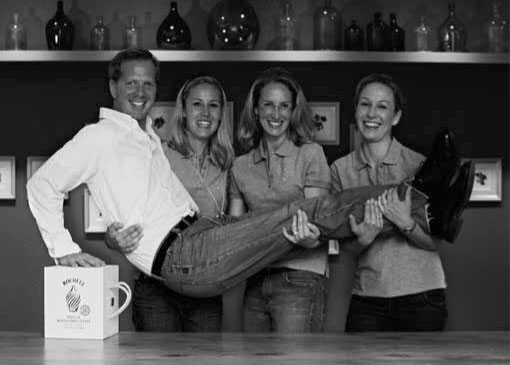 2008
2008
control passes to Alexander Rainer
today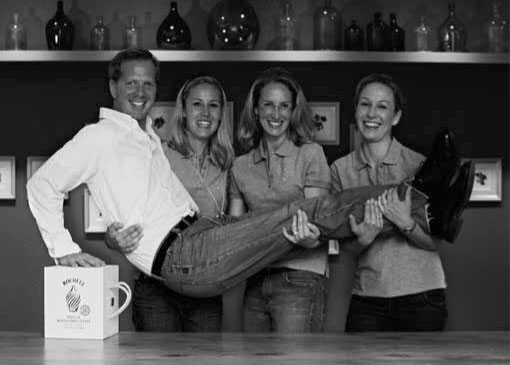 today
family business
Following the untimely death of Günter Rochelt in 2009, Alexander Rainer continues to run the business with the support of Daniela and the three Rochelt daughters Julia, Annia and Teresa.

"STEP BY STEP, WE WANT TO PURSUE THE PATH OUR FATHER SET OUT ON ALL THOSE YEARS AGO."
FRUIT GROWERS
GOOD PARTNERSHIPS BEAR FRUIT
Without fruit it is impossible to make fruit brandy. And without good fruit it is impossible to make good fruit brandy. That is why our fruit growers are our most important partners. We source most of the fruit we use from family-run businesses similar to ours: small, personal and with a focus on quality. That way we know where our fruit comes from and who is behind it.
These fruit suppliers share our passion for perfection. Together we let nature run its course, observing and patiently waiting until the fruit reaches full ripeness. Only then do we harvest the best of the crop, gently and carefully. The fruit growers we work with know that we demand the very best and that the quality of our brandy depends on the quality of the fruit. Or, in other words, that the fruits of their labor is the essence of our work.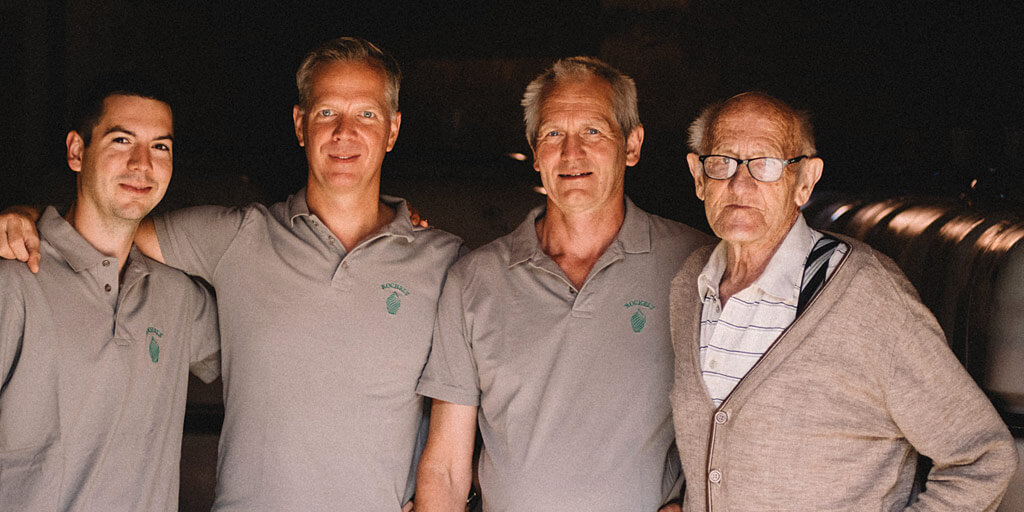 TEAM
GOOD SPIRITS AND HELPING HANDS
There is too much work at the distillery for us to handle on our own as a family. That is why we are lucky to have a small and reliable team of staff. Through their hard work and love of our products they have become part of the Rochelt family.