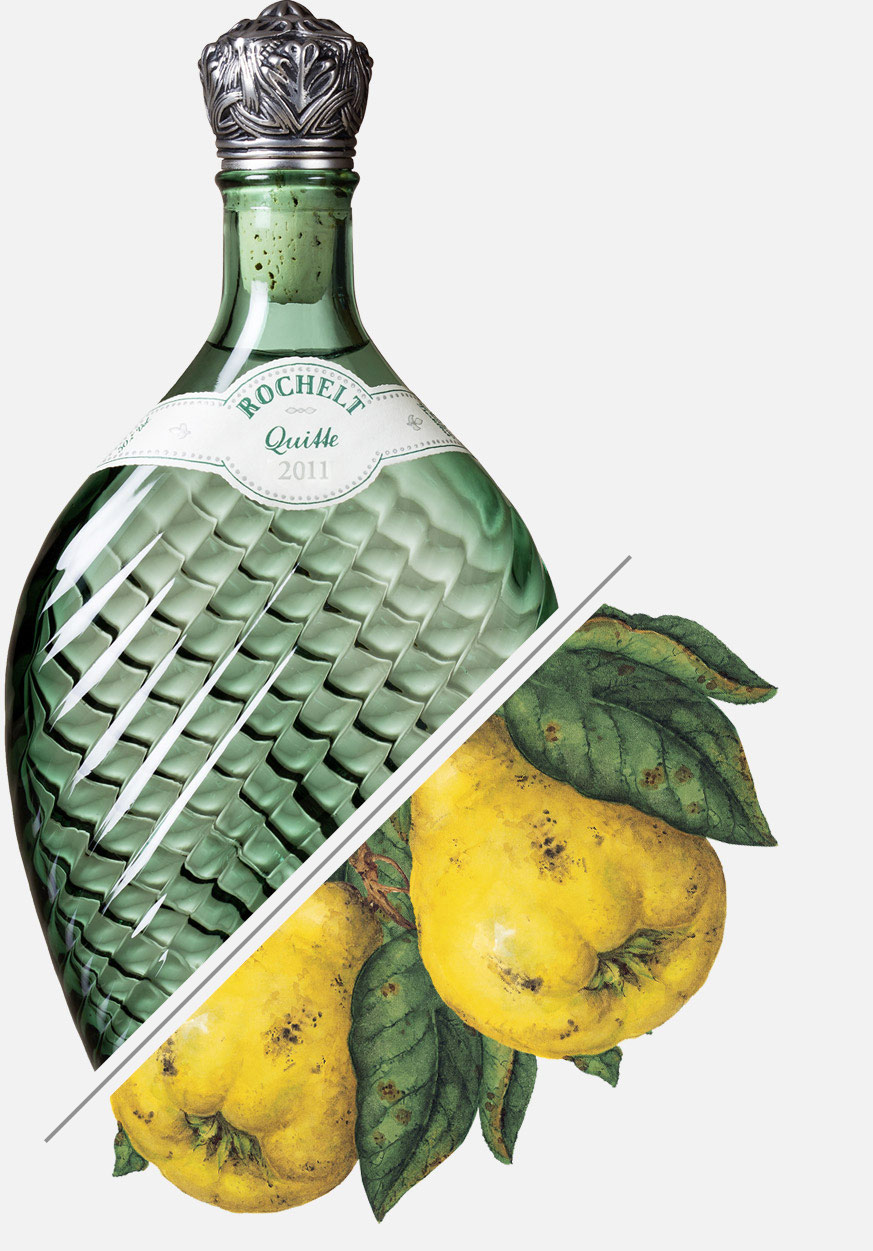 Quince
Our quince is called "Ronda" and comes from Upper Austria. It is pear-shaped and has a felt-like yellow/gold skin when fully ripe.
We often leave our fruit on the tree right through until the end of October. The combination of sunny days and cooler nights typical at this time of year allows the quince to reach ideal ripeness. When they are finally harvested, the fruits have a strong, fruity and exotic aroma.
The resulting distillate is a wonderfully balanced quince brandy with a unique variety of flavors.
harvest year

2011
maturation period 12 Years
Upper Austria (A)
0,70 L | 0,35 L | 0,04 L | 0,10 L
50 % Vol.