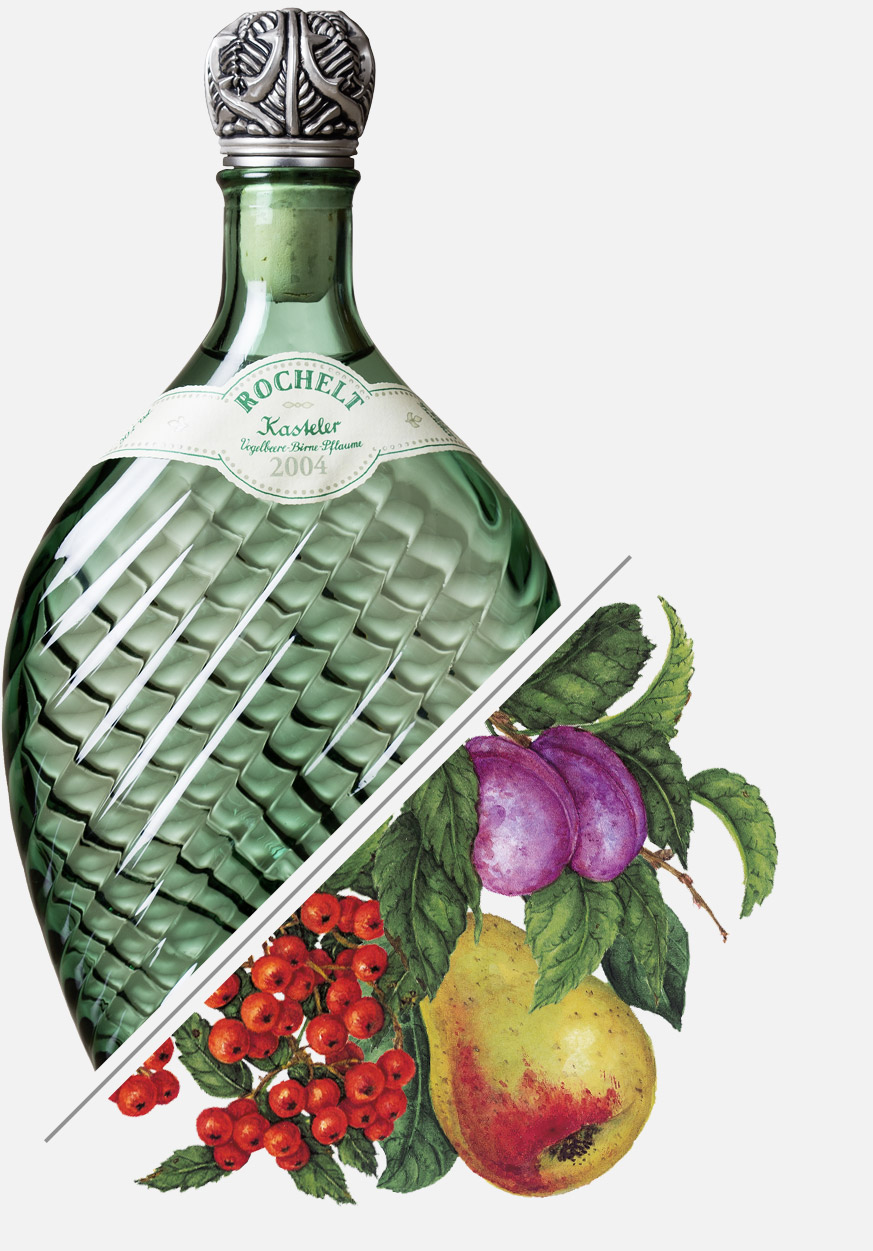 Kasteler
Wild rowanberry – Williams pear – plum
This fruit brandy is named after the means of its original storage – small wooden cupboards on the walls of traditional Tyrolean parlors or chambers. Girls kept the fruit brandy in there as a special reward for late night visits from bold admirers.
Our "Kasteler" is an unmistakable fruit brandy cuvée of wild rowanberries, fruity Williams pears and aromatic plums. Once harvested, the fruits are mashed, fermented and distilled separately. Only then do we carefully combine the three middle cuts to obtain this unique composition. The exact share of each variety remains a well-kept family secret.
During the maturation period the flavors of the rowanberries, pear and plums fuse to form a well-balanced fruit brandy with flavors of bitter-almond rowanberries and fruity pears and plums.
harvest year

2004
maturation period 19 Years
Southern FInland (FI) | Styria (A) | Upper Austria (A)
0,70 L | 0,35 L | 0,04 L
50 % Vol.