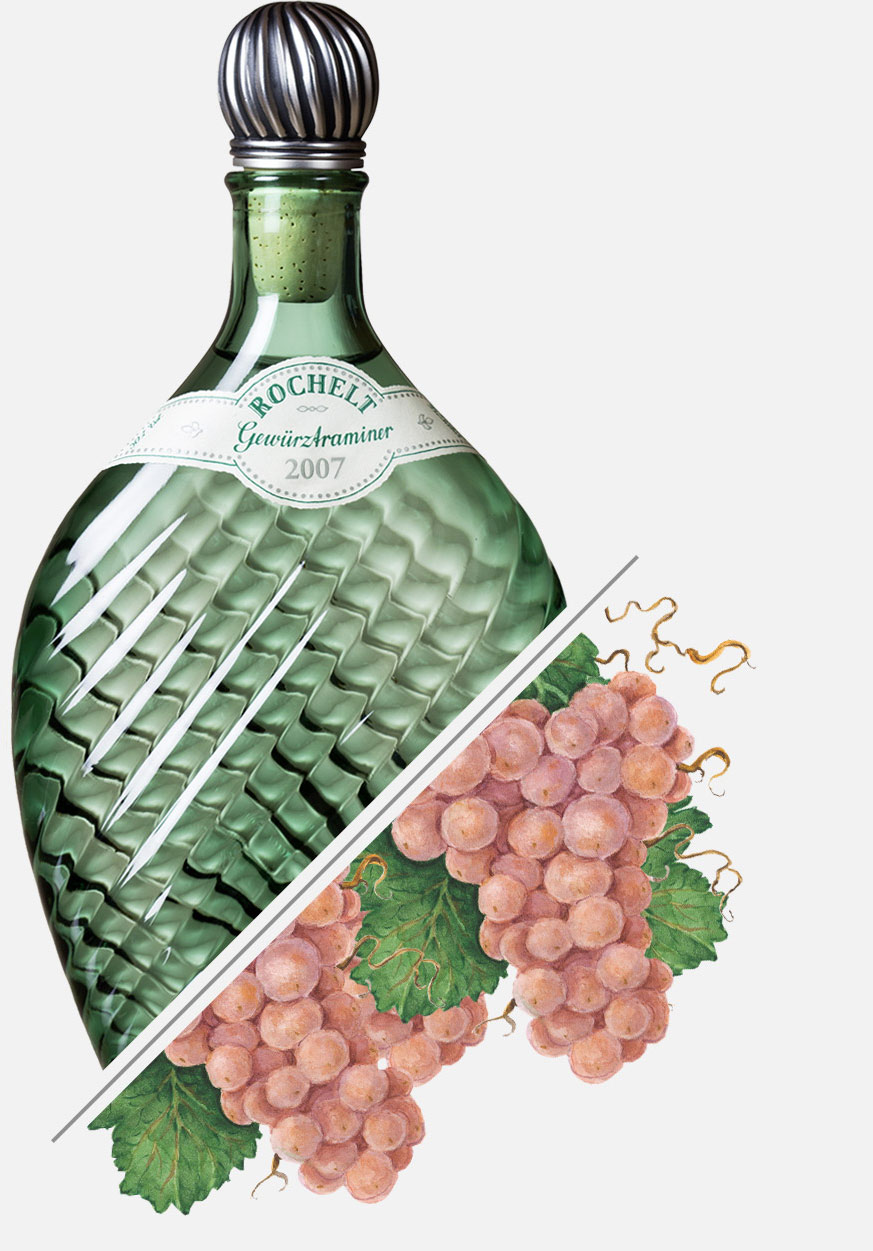 Gewürztraminer Grape
Our Gewürztraminer vines grow on the best sites in the Austrian region of Burgenland, where they produce small quantities of outstanding grapes characterized by their reddish color and intense flavor.
The grapes are harvested at the point of perfect ripeness before being transported to the Rochelt distillery to be mashed, fermented and distilled. In contrast to Italian Grappa, we mash the full grapes without vine or stem for fermentation, following an old Tyrolean tradition.
This fine brandy is a rare delicacy full of fruity-aromatic grape flavors, rose-petal aromas and a zesty taste on the palate.
harvest year

2007
maturation period 16 Years
Burgenland (A)
0,35 L | 0,04 L
50 % Vol.